Concept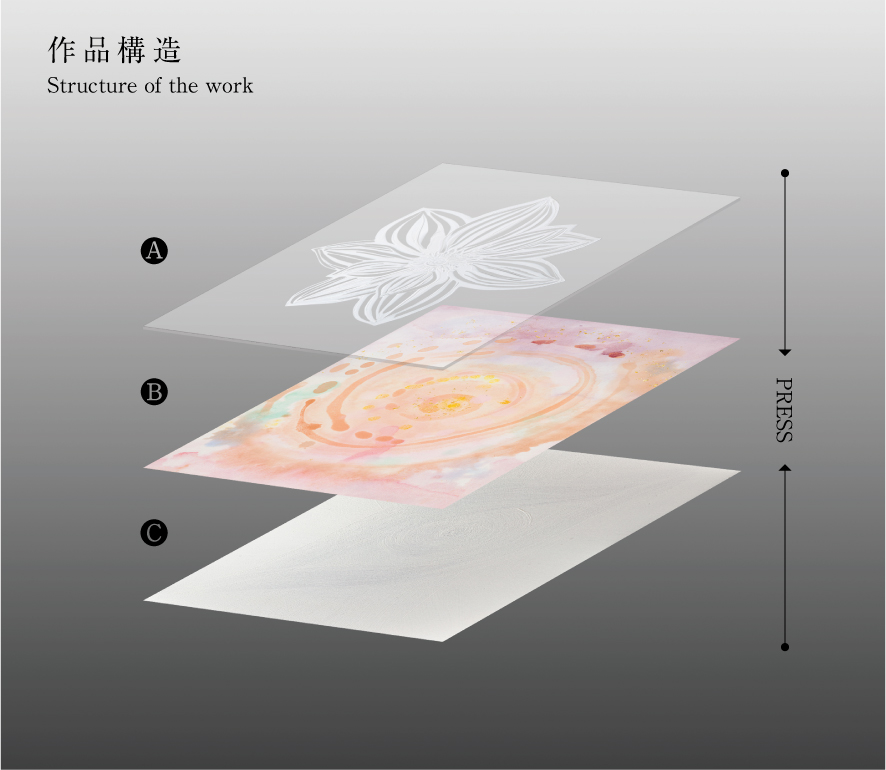 A.天空の層
Layers of the sky
アクリル板
Acrylic plate
B.聖樹の層
Layer of sacred tree
和紙
Japanese paper
C.大地の層
Layer of the earth
木
Wood
木、周桑和紙、天然岩絵具、水晶など、天然素材と
アクリル板、アクリル絵の具などの人工物。
全く違う素材を合わせて1つにしたかった。
建具店だった実家の片隅に、
埃をかぶっていたプレス機を思い出した。
プレス機で圧力をかけると、
全く違う2つの素材が1つになった。
Natural materials such as wood, Shuso Japanese paper, natural mineral pigment, and crystal.
Artifacts such as acrylic plates and acrylic paint.
I wanted to combine completely different materials into one.
I remembered a press machine that was covered with dust in a corner of my parents' furnishing store.
When pressure was applied with the press machine, two completely different materials became one.